Author Spotlight
Series Spotlight
Twitter Team
© 2012 Book Lovin' Mamas. All Rights Reserved.. Powered by
Blogger
.
Important Announcement for our Followers
To ALL our followers....It is time for Book Lovin' Mamas to make the switch from Blogger to Wordpress.
We do not want to wake up one day and notice that we cannot logon to our blog due to Blogger changing its policies.
We have worked too hard to have that happen...so it is long overdue, we have moved over to our domain.
It will make it easier for YA'LL to find us.
We have already started to post over at the new site...and August 1st will be official day we say GOODBYE to this site for good.
We would love for you to follow us over at our new site because we LOVE and appreciate you all for being with us on our Blogger site.
You can even click our blog badge below to go to our new site -
~*~*~*~*~*~*~*~*~*~*~*~*~*~*~*~
We hope to see everyone of you over there and I hope you all are prepared for lots of giveaways coming in August and are prepared for Anna & I's big 30th birthday bash - August 18th-September 5th.
We have lots of stuff to giveaway to you all and we are bringing our 30th birthday in style. =)
GOODBYE Blogger - It was nice while it lasted...but it's time for a BIG change and to make it easier for our followers to find us. =)
Friday, June 1, 2012
June is here, which means summertime. For me, it's time to sleep in and stay up late to read. (Well at least try with a 6 year old and almost 7 month old).
Onto the good stuff....
I'm excited to announce our Author Spotlight and Series Spotlight for the month of June.
She's one of my FAVE Authors.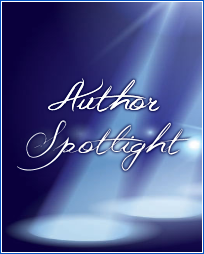 Cynthia Eden (Our June Author Spotlight)
Taken from her website:
Cynthia Eden is a national best-selling author of paranormal romance and romantic suspense novels. Her books have received starred reviews from Publishers Weekly, and her novel, DEADLY FEAR, was named a RITA® finalist for best romantic suspense.
Cynthia is a southern girl who loves horror movies, chocolate, and happy endings. She has always wanted to write (don't most authors say that?), and particularly enjoys creating stories about monsters–vampires, werewolves, and even the real-life monsters that populate her romantic suspense stories.
Cynthia's foreign sales for her books include translations to Japan, Germany, Thailand, and Brazil.
(Back in the day…) Cynthia graduated summa cum laude from the University of South Alabama where she studied Sociology (because people interest her) and Communication (because she likes to write about said people). Cynthia has worked as a college admissions counselor, a teacher, and as an editor. But now, Cynthia is thrilled to be spending her days making up stories.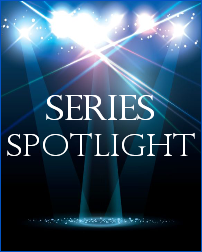 For this months series spotlight we've chosen Cynthia Eden's "The Fallen" series.
See below for information on this amazing series!
Angel of Darkness
(The Fallen #1)
Publishing Date: 11/29/11
As an angel of death, Keenan's job is to collect the souls on his list. He's carried out his duty for two thousand years and never faltered once. Until he meets Nicole St. James. When the moment of death comes, Keenan hesitates, and instead of taking Nicole, Keenan touches the vampire who's attacking her.

Cast out of heaven for disobedience, Keenan plummets to earth. Six months later, he finally manages to track Nicole to a bar in Mexico. He's stunned to discover that the woman he remembers has undergone a dramatic change—she's become a vampire. And when he realizes that she's the target of all manner of enemies—other vampires, demons, even shifters—he'll do whatever it takes to protect her, even if all hell breaks loose…



A LITTLE BIT OF ANGEL LUST.

Sammael – call him Sam – was an angel once. An angel of death. But the dispassionate, watch-from-above thing just wasn't working for him when it meant watching evil torture innocent souls day in and day out. It might have cost him his wings, but these days, he gets to apply the direct method on the bad guys. Problem is, what's making his life difficult is a bad girl…

Seline O'Shaw needs protection, and with the hounds of hell on her tail, she's not going to quibble too hard about where she gets it. Sam's virtue is questionable, but he's smoking hot, massively powerful, and owes her a favor. So what if she's getting a little case of angel lust? There are some damn deadly sins after her hide…
Make sure to stop by the end of this month for a giveaway from us @ Book Lovin' Mamas. =)