Twitter Team
© 2012 Book Lovin' Mamas. All Rights Reserved.. Powered by
Blogger
.

Important Announcement for our Followers
To ALL our followers....It is time for Book Lovin' Mamas to make the switch from Blogger to Wordpress.
We do not want to wake up one day and notice that we cannot logon to our blog due to Blogger changing its policies.
We have worked too hard to have that happen...so it is long overdue, we have moved over to our domain.
It will make it easier for YA'LL to find us.
We have already started to post over at the new site...and August 1st will be official day we say GOODBYE to this site for good.
We would love for you to follow us over at our new site because we LOVE and appreciate you all for being with us on our Blogger site.
You can even click our blog badge below to go to our new site -
~*~*~*~*~*~*~*~*~*~*~*~*~*~*~*~
We hope to see everyone of you over there and I hope you all are prepared for lots of giveaways coming in August and are prepared for Anna & I's big 30th birthday bash - August 18th-September 5th.
We have lots of stuff to giveaway to you all and we are bringing our 30th birthday in style. =)
GOODBYE Blogger - It was nice while it lasted...but it's time for a BIG change and to make it easier for our followers to find us. =)

Wednesday, August 1, 2012
Summer is almost ending....but we wanted to make sure we go out with a BANG!
Our August Author and Series Spotlight is actually going to be one of our FAVE Indie Authors,
Elise Marion and her series, Kings of Cardenas.
Ever since I (FranJessca) read her first book last year, "The Third Son", I've adored Elise Marion and her writing style. The woman can write amazing historical romances, paranormal romances, contemporary romances, and erotic books.
If you've never heard of her and her books...don't worry this month you will get to know her. =)
We're actually participating in her Release Party for Book 2.5 of the Kings of Cardenas today, so look for a post on that as well as the Scavenger Hunt that will be included with it.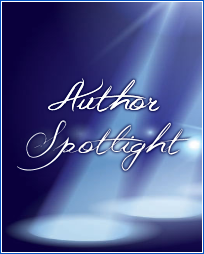 Author Bio
(Taken from Goodread's Author Site)
As a child I always had my nose in a book. From R.L. Stine to Chronicles of Narnia to The Babysitter's Club and Sweet Valley High, I read it all. When I started Junior High and found out that the school library had over 400,000 books, my goal was to read every single one! Of couse I didn't acheive that particular goal, but I sure had fun trying!
In high school I developed a talent for writing and discovered romance. Needless to say I combined my love for both and am now a published Indie author. After almost a year of peddling my book from agent to agent with no success I decided that my work was good enough despite the constant rejection. That's when I discovered the world of indie publishing through ebooks. I couldn't have made a better decision than stepping out on faith and doing something for myself instead of waiting around for someone else to do it for me.

A litle bit more about me: My husband Kevin and I have been married for 4 years and have two beautiful children, Haley (4) and Gavin (4 months). We are a military family, which means I spend alot of my time alone with two children. People often ask me how I deal with the military life. I simply say, someone's got to do it, right? I am proud of my husband for serving his country.

When I'm not reading (which is almost always) or writing (I try to every day), I am watching movies (which I love), cooking (which I love even more) or watching someone else cook on TV (love me some Paula Deen). I have been singing my entire life and enjoy being my church's choir every Sunday. My large, extended family is close and means the world to me.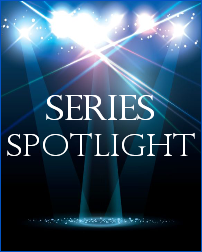 Publishing Date: 9/23/11
Rake. Rogue. Scoundrel. Each of these words has been used to describe Damien Largess, youngest prince of Cardenas, most frequently by his ridiculously somber eldest brother. Damien is perfectly content to spend his days drinking at the card tables, and his nights in the bed of his scheming mistress, especially since doing these things seems to vex his high-handed brother to no end. But when he steps into a glittering ballroom on the night of his twenty-fifth birthday, the roguish young prince's life will be forever changed.

Beautiful. Graceful. Sensual. When Esmeralda steps into the center of the King's ballroom to perform for his youngest son's birthday, every eye in the room is glued to the tall, lithe Gypsy dancer. One pair of eyes seems to burn straight through her, and though she has worked endlessly to shield her heart, she finds her defenses slowly slipping away in the presence of the handsome prince. She cannot resist his devastating charm, nor is she immune to the earth shattering desire in his kiss. As she falls rapidly under his spell, Esmeralda dares to hope for a future she would never have thought possible.

With a deadly plot against the royal family surrounding him in danger and intrigue, Damien will face a decision he never thought he would have to make. Would he step up to claim a responsibility that should never have fallen to the third son? Or will he abandon it to risk all for love?
Publishing Date: 12/31/11
Set in a world of kings and queens, palaces and royal courts, warriors and battlefields, book two of Elise Marion's 'Kings of Cardenas' family saga continues with a story of love, passion, and destiny.

Princess Isabelle has spent her entire life bending to the will of those who have planned her life out for her. Sent into hiding when she was just an infant to protect her from the rebellion in her own homeland, Barony, she was betrothed to Prince Lionus from the neighboring province Cardenas when she was just an infant. Despite the forced engagement, Isabelle has loved Lionus all of her life. When a devious plot against the royal family results in her husband's death, Isabelle is left with a broken heart and an uncertain future. Only one year after his brutal murder, she has no choice but to choose a new husband and return to her homeland to take her place as queen and repair the war-torn land.

Prince Serge has secretly loved Princess Isabelle his entire life. The fact that she was promised to his brother has brought him no end of pain and suffering. The second born son of the king, he has resigned himself to a life of living in his brother's shadow. After a deadly plot against the royal family leaves Serge hovering on the edge of death, he awakens from a coma one year later to find that his older brother has died and his youngest brother has taken the throne in his stead. His future is now uncertain, but Serge is determined to find his own way in the world now that he has been given the gift of new life. When it is suggested that Princess Isabelle take him as her husband, Serge begins to hope that all of his most secret dreams will now come true.

Despite unexpected spark of desire between them, Isabelle resists the new path her heart is taking as she clings desperately to Lionus' memory. Can Isabelle let go of her past and learn to love Serge in return, or is she destined to a life tied to one man as she mourns the other?

Once united as king and queen, Isabelle and Serge face the monumental task of rebuilding her broken homeland and rescuing it from the clutches of those seeking to destroy it. Can the pampered princess find the strength to stand beside her husband and fight for her people? Will the second son of a king finally get the chance to prove his worth? Can either of them learn to let go of the ghosts of the past and find love?
The Lady Knights of Barony
(Kings of Cardenas #2.5)
Publishing Date: 8/1/12
Coming Soon: Amazon | Barnes & Noble
With the war in Barony at an end, peace reigns and rebuilding efforts continue beneath the steady vigilance of King Serge and Queen Isabelle. The lady knights have returned home, unchanged by new titles and lands. Choosing to remain together, Ladies Longley, Akua, Kiyoma, and Tibbs remain guardians of Barony. But with a rash of kidnappings spreading across the province, the lady knights will find themselves torn apart by the machinations of a mad man. Their courage will be tried. Their hearts will be put to the test.
The Lady Knights of Barony
Ava Longley, captain of the lady knights, never expected to become the target of an obsessed murderous madman. When a kidnapper is sent to abduct her, Ava sees it as the perfect opportunity to bring the mastermind to justice. But when her captor turns out to be the only man to ever stoke the embers of desire within her, Lady Longley is torn between duty and following her heart.
To Julian Vincent, Lady Longley is no more than the means to an end. His unsavory profession has earned him wealth denied him by his father, and turning the lady warrior over to the man infatuated with her for a hefty price will bring him one step closer to the honest and quiet life he craves. However, when sparks fly between them, Julian is faced with an impossible decision.
The Lady Knights of Barony
After being sold into slavery by her king and washing up onto the shore of Cardenas, the friendless African Amazon, Mudiwa Akua, was taken in by Barony's female soldier's regiment. Earning the title of Lady Knight, she found a place to belong and undeniable friendship in a band of women. When her tranquil existence is disturbed and she finds herself on a ship bound for the exotic island of Martinique, Mudiwa faces certain death and possible enslavement for the second time in her life, dredging up ghosts of a past she had long thought forgotten.
When planter Isaac Prideux comes upon a mysterious African woman, beaten and half-dead, he takes it upon himself to care for her. He never imagined doing so would shake up his monotonous life so completely. When faced with choosing between his father's legacy and the love of a woman never meant to be a part of his life, Isaac will have no choice but to face turning his back on everything he's ever known for the only woman he's ever loved.
The Lady Knights of Barony
Book Three: The Accidental Groom
After the highly honored title of onna bugeisha—the feminine equivalent of a samurai—begins to lose its power in Japan, Hanako Kiyomi sees no choice but to flee. The headstrong girl cannot accept a life where the women of her country are reduced to becoming property of men simply for child-bearing. Abandoning her husband on their wedding night, Hanako escapes Japan and finds a home in Barony with the lady knights. With her independence and fierce fighting skills praised, the warrior girl feels she finally belongs. But when her deserted husband comes searching for her, Hanako escapes him the only way she knows how: marriage in name only to a stranger.
Lord Garrick Overton has always admired the cool, stoic Hanako from afar. Her exotic beauty and famed bravery have always intrigued him, so when she stumbles upon him in the garden of the royal palace during a ball, he does not fight her when she begs him to kiss her. What follows, though, is a proposal that leaves Garrick reeling. Marriage to the woman he's desired for years seems like a good idea; until she proposes the marriage be in name only. As he sets out to win her heart, he faces not only a tough task but a begrudged man that will stop at nothing to win back what he has lost.

Look for another post this month on getting to know Elise Marion a little more and a SURPRISE Giveaway. =)