Author Spotlight
Series Spotlight
Twitter Team
© 2012 Book Lovin' Mamas. All Rights Reserved.. Powered by
Blogger
.
Important Announcement for our Followers
To ALL our followers....It is time for Book Lovin' Mamas to make the switch from Blogger to Wordpress.
We do not want to wake up one day and notice that we cannot logon to our blog due to Blogger changing its policies.
We have worked too hard to have that happen...so it is long overdue, we have moved over to our domain.
It will make it easier for YA'LL to find us.
We have already started to post over at the new site...and August 1st will be official day we say GOODBYE to this site for good.
We would love for you to follow us over at our new site because we LOVE and appreciate you all for being with us on our Blogger site.
You can even click our blog badge below to go to our new site -
~*~*~*~*~*~*~*~*~*~*~*~*~*~*~*~
We hope to see everyone of you over there and I hope you all are prepared for lots of giveaways coming in August and are prepared for Anna & I's big 30th birthday bash - August 18th-September 5th.
We have lots of stuff to giveaway to you all and we are bringing our 30th birthday in style. =)
GOODBYE Blogger - It was nice while it lasted...but it's time for a BIG change and to make it easier for our followers to find us. =)
Thursday, November 1, 2012
This month we have chosen
Sara Humphreys
as our Author of the Month and her series
The Amoveo Legend
as our Series of the Month.
Her 3rd book to the series releases this month so if you haven't read this series yet, you definitely should. =)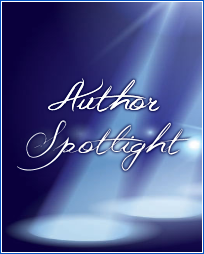 (Bio taken from Author's Website)
Sara is a graduate of Marist College, with a B.A. Degree in English Literature & Theater. Her initial career path after college was as a professional actress. Some of her television credits include, A&E Biography, Guiding Light, Another World, As the World Turns and Rescue Me.
Sara is the President of
Taney Speaker Training
, which specializes in public speaking, presentation development and communication skills training. She has trained executives at Verizon, Bristol-Meyer Squibb, Westchester County and the United States Navy. Her speaking career began with Monster's Making It Count programs, speaking in high schools and colleges around the United States to thousands of students.
Sara has been a lover of both the paranormal and romance novels for years. Her sci-fi/fantasy/romance obsession began years ago with the TV Series STAR TREK and an enormous crush on Captain Kirk. That sci-fi obsession soon evolved into the love of all types of fantasy/paranormal; vampires, ghosts, werewolves, and of course shape shifters. Sara is married to her college sweetheart, Will. They live in Bronxville, New York with their 4 boys and 2 insanely loud dogs. Life is busy but never dull.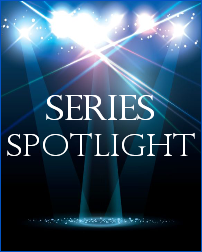 Publishing Date: 10/4/11
Publisher: Sourcebooks
Genre: Paranormal Romance
Description:
What if you suddenly discovered your own powers were beyond anything you'd ever imagined...
Samantha Logan's childhood home had always been a haven, but everything changed while she was away. She has a gorgeous new neighbor, Malcolm, who introduces her to the amazing world of the dream-walking, shapeshifting Amoveo clans...but what leaves her reeling with disbelief is when he tells her she's one of them...
And shock turns to terror as Samantha falls prey to the deadly enemy determined to destroy the Amoveo, and the only chance she has to come into her true powers is to trust in Malcolm to show her the way...
Get swept away into Sara Humphreys's glorious world and breathtaking love story...
Genre: Paranormal Romance
Description:
SHE SHOULD BE SEEN, BUT NEVER TOUCHED...
Kerry Smithson's modeling career ensures that she will be admired from afar, which is essential since mere human touch sparks blinding pain and terrifying visions.
EVERY GOOD MODEL NEEDS A HEAVENLY BODYGUARD...
Dante Coltari is hired to protect Kerry from those who know who she is--or more importantly what she is--and want her dead because of it. Nothing could have prepared him for the challenge of keeping her safe. But, strangely, his lightest touch brings her exquisite pleasure rather than pain, and Dante and Kerry have an otherwordly connection that might just pull them through.
Genre: Paranormal Romance
Description:
The Amoveo are an ancient race who've lived secretly among humans for thousands of years. They are beautiful and incredibly strong but their race is extremely fragile--each has until the age of 30 to find their soul mate, before their bodies start to die a slow, painful death. Layla Nickelsen has spent her life running from a mate she didn't choose, until William Fleury finally confronts her. Normally stoic and unemotional, William finds himself befuddled by Layla: his growing feelings for her and his driving need to protect her. And Layla has to admit that William might be everything she's always wanted after all...
Publishing Date: 10/2/12
Publisher: Sourcebooks
Genre: Paranormal Romance
Description:
Enjoy a taste of The Amoveo Legend in Sara Humphreys' riveting paranormal romance short story expanding on the world of the Amoveo—beautiful, secretive shapeshifters whose very existence is threatened by an age-old enemy and warring factions within the clans. In this free promotional tale, Boris Zankoff is a shapeshifter from the Tiger Clan who wants no part of the burgeoning civil war among the Amoveo, But when his human mate lands on his doorstep in desperate need of his help, apathy is no longer an option.
Look for a special Giveaway this month, that you definitely do not want to miss out on...maybe they'll be two giveaways, you'll never know if you do not stop back. =)