Author Spotlight
Series Spotlight
Twitter Team
© 2012 Book Lovin' Mamas. All Rights Reserved.. Powered by
Blogger
.
Important Announcement for our Followers
To ALL our followers....It is time for Book Lovin' Mamas to make the switch from Blogger to Wordpress.
We do not want to wake up one day and notice that we cannot logon to our blog due to Blogger changing its policies.
We have worked too hard to have that happen...so it is long overdue, we have moved over to our domain.
It will make it easier for YA'LL to find us.
We have already started to post over at the new site...and August 1st will be official day we say GOODBYE to this site for good.
We would love for you to follow us over at our new site because we LOVE and appreciate you all for being with us on our Blogger site.
You can even click our blog badge below to go to our new site -
~*~*~*~*~*~*~*~*~*~*~*~*~*~*~*~
We hope to see everyone of you over there and I hope you all are prepared for lots of giveaways coming in August and are prepared for Anna & I's big 30th birthday bash - August 18th-September 5th.
We have lots of stuff to giveaway to you all and we are bringing our 30th birthday in style. =)
GOODBYE Blogger - It was nice while it lasted...but it's time for a BIG change and to make it easier for our followers to find us. =)
Friday, February 1, 2013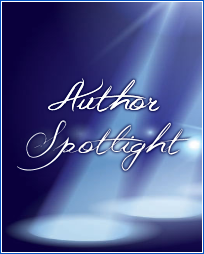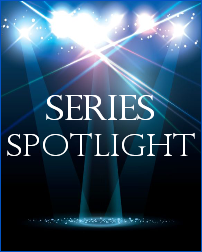 Heart of the Wolf
(Heart of the Wolf #1)
Publishing Date: 4/1/2008
Publisher: Sourcebooks
Amazon | Barnes & Noble
Description:
Their forbidden love may get them both killed. Bella is a red werewolf, sole survivor of the fire that killed her entire pack. Devlyn is a beta male werewolf in a pack of grays. Forced to flee her adopted gray pack when the alpha male becomes a vicious threat, she struggles to live as a lone wolf, until Devlyn, the gray male who rescued her as a pup, comes to bring her home. When a local red werewolf goes on a killing spree, Bella and Devlyn must flee the murderer, the police and their vengeful pack leader. With the full moon rising, and her heat upon her, Bella can't resist the pull to her destined mate, even if means Devlyn will have to face the wicked alpha male in a fight to the death...
Description:
All she wants is the truth... Lelandi Wildhaven is determined to discover the truth about her beloved sister's mysterious death. But everyone thinks she's out to make a bid for her sister's widowed mate...
In this third in the series, wildlife photographer Tessa Anderson must prove her brother innocent of murder charges. But when she discovers a gorgeous naked man barely alive on her beach, she's got a new world of troubles to deal with, not least of which is how he affects her with just a look, a touch, or a whispered word.
In this fourth in Spear's series, Private Eye Cameron MacPherson and Faith O'Mallery are both on quests that lead them into the world of magical wolves…
Cameron arrives in the Canadian Arctic to search for his partners in his P.I. business who are late returning from a hunting trip. Faith is there to discover what her father had seen in the same area years earlier that had made him lose touch with reality—man-wolves, he called them.
His first priority is to protect his pack... Werewolf pack leader Leidolf Wildhaven has just taken over a demoralized pack. With rogue wolves on the loose causing havoc and the authorities from the zoo suddenly zeroing in on the local wolf population, the last thing he needs in his territory is a do-gooder female, no matter how beautiful and enticing she is...
She'll do anything to help wolves... Biologist Cassie Roux has dedicated her life to protecting wolves in the wild. On a desperate mission to help a she-wolf with newborn pups, the last thing Cassie needs right now is a nosy and entirely too attractive werewolf pack leader trying to track her down...
A FIERCE HUNTER...
Alicia Greiston is a no-nonsense bounty hunter determined to bring a ring of mobsters to justice. Her dogged pursuit of the crime family has forced her to avoid relationships-- any man would only become a target for retribution. Luckily, Jake Silver is more than a man, and his instincts are telling him to stop at nothing to protect her.
AN ANIMAL PASSION...
Meara Greymere is in charge of the cabin rentals on the rugged Oregon coastline, so her brother and his mate could take a delayed honeymoon. But while Hunter is away, the she-wolf intends to play—she just has to convince the right alpha male to rent one of the cabins, and she'll take it from there. But when Finn Emerson arrives with every intention of pretending to be her lover, she's not going to take this lying down. She knows he'll tell her brother what she's up to and put an end to her game.
A Highland Wolf on a Mission...
Duncan MacNeill is hell-bent on catching the thief who's stolen the clan's fortune and run off to Grand Cayman Island. Duncan has rarely left his homeland and he couldn't care less about an island paradise. He never expected to find a beautiful distraction who will show him just how appealing paradise can be...
Meets a Dangerous Distraction...
Lone wolf and botanist Shelley Campbell headed to the island to study the old growth forests. She didn't count on meeting a handsome Highlander who can't keep his paws off her.