Author Spotlight
Series Spotlight
Twitter Team
© 2012 Book Lovin' Mamas. All Rights Reserved.. Powered by
Blogger
.
Important Announcement for our Followers
To ALL our followers....It is time for Book Lovin' Mamas to make the switch from Blogger to Wordpress.
We do not want to wake up one day and notice that we cannot logon to our blog due to Blogger changing its policies.
We have worked too hard to have that happen...so it is long overdue, we have moved over to our domain.
It will make it easier for YA'LL to find us.
We have already started to post over at the new site...and August 1st will be official day we say GOODBYE to this site for good.
We would love for you to follow us over at our new site because we LOVE and appreciate you all for being with us on our Blogger site.
You can even click our blog badge below to go to our new site -
~*~*~*~*~*~*~*~*~*~*~*~*~*~*~*~
We hope to see everyone of you over there and I hope you all are prepared for lots of giveaways coming in August and are prepared for Anna & I's big 30th birthday bash - August 18th-September 5th.
We have lots of stuff to giveaway to you all and we are bringing our 30th birthday in style. =)
GOODBYE Blogger - It was nice while it lasted...but it's time for a BIG change and to make it easier for our followers to find us. =)
Friday, March 1, 2013
This month we chose one of my (FranJessca), favorite romantic suspense authors to spotlight for March since her latest release comes out the end of this month....
If you haven't read her books yet, you definitely need to. =)
And her series we chose to spotlight....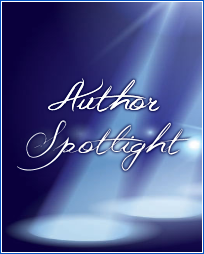 (Taken from Kendra's website)
As a kid, I read and read and read. Laura Ingalls, Nancy Drew, and Trixie Belden were my close companions, and I was never without a book in hand. Today, mysteries are my primary reading genre. I enjoy Lee Child, Karen Rose, Robert Crais, and Tami Hoag. But I also love a sweeping historical novel by Diana Gabaldon or a contemporary romance by Rachel Gibson.
I decided to try my hand at novel writing after I read a newspaper article about NaNoWriMo. Heck, I can do that. I sat down and wrote a contemporary romance but kept tripping over dead bodies in each chapter. I got the hint and my stories evolved into romantic suspense.
I joined my local Romance Writers of America chapter, the Rose City Romance Writers, and found a fabulous community dedicated to educating its members about writing and publishing. Book purchases are tax deductable?? I also belong to International Thriller Writers and the Kiss of Death Chapter of RWA.
In 2010, my manuscript, Stronger Than Bone, was a finalist in RWA's prestigious Golden Heart® contest. This same manuscript caught the attention of Jennifer Schober of Spencerhill Literary Agency and she became my agent. The book is now published as HIDDEN.
I grew up in the lush Pacific Northwest and still live there with my husband, three daughters, two cats, and a Pomeranian. In the real world, I'm a dental hygienist who is fascinated with forensics, refuses to eat anything green, and loves a good Mai Tai on the beach on Kauai.
You can find Kendra Elliot at the following links:
Website
Facebook
Twitter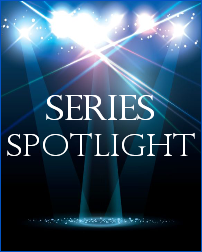 Hidden
(A Bone Secrets Novel #1)
Publishing Date: 7/17/12
Publisher: Montlake Romane
Genre: Romantic Suspense
Amazon | Barnes & Noble
Description:
Eleven years ago, the Co-Ed Slayer murdered nine female college students on the Oregon State University campus. Lacey Campbell barely survived his attack, but he killed her best friend, Suzanne, whose body was never found. Now a forensic odontologist analyzing teeth and bones for the state medical examiner, Lacey is devastated when she identifies Suzanne's remains at a crime scene. She finds comfort in the arms of ex-cop Jack Harper, and sparks fly between them even as a new reign of terror begins. Someone is killing the witnesses who sent the Co-ed Slayer to prison a decade ago. All the evidence points to the Co-ed Slayer as the culprit, only he's long since dead. So who's the new killer? And is Lacey next in line to die? Golden Heart finalist Kendra Elliot unites in-depth forensic knowledge with a passion for thrillers. Set amid the snowy backdrop of Oregon, Hidden creates spine-tingling chills.
(A Bone Secrets Novel #2)
Publishing Date: 8/14/12
Publisher: Montlake Romance
Genre: Romantic Suspense
Description:
As a forensic nurse on a search and rescue team, Brynn Nealey braves a dangerous blizzard to find the survivors of a plane crash in the Cascade Mountains. Joining her is Alex Kinton, a former US marshal with self-destructive tendencies. Alex lies his way onto Brynn's team to find the man who killed his brother—and then return the favor. But once the team members reach the plane's wreckage, they discover everyone aboard has perished…except for the man Alex is hunting. Alex will do whatever it takes to track his target through the vast, snowy wilderness.
As the temperatures drop, however, so do Alex's defenses. His contact with the sharp, kindhearted Brynn makes his lust for vengeance difficult to reconcile with his growing feelings for a woman who risks her life to help others. What will happen to Alex's savage instincts when he finally has the opportunity to confront his brother's killer?
In Chilled, the next thrilling tale in the Bone Secrets saga, Golden Heart finalist Kendra Elliot weaves an icy tale of cold nights, cold hearts, and cold-blooded killers.
(A Bone Secrets Novel #3)
Publishing Date: 3/26/13
Publisher: Montlake Romance
Genre: Romantic Suspense
Description:
Reporter Michael Brody is used to getting answers. The one that's eluded him, though, for twenty long years is learning what happened to his brother Daniel the day his school bus disappeared. When the remains of the other children are discovered—and Daniel's aren't among them—a desperate Michael calls upon the sole survivor of the tragedy, Chris Jacobs, hoping he will finally break his silence.
Constant fear of being found by his kidnapper has driven Chris into hiding. The only lead Michael has is Chris's sister, Jamie. Strong and impenetrable, she's capable of burrowing deep into Michael's heart. As they race to find Chris, Michael and Jamie somehow find each other among the decades of wreckage. But locating Chris may not be so easy. Now grown, his scars go far deeper than skin.
In Buried, the next thrilling Bone Secrets novel from bestselling author Kendra Elliot, a damaged hero digs deep into his terrifying past…and unearths a chance at love for the future.
~*~*~*~*~*~*~*~*~*~*~*~*~*~
Make sure to come back later on this month for a surprise giveaway. =)