Twitter Team
© 2012 Book Lovin' Mamas. All Rights Reserved.. Powered by
Blogger
.

Important Announcement for our Followers
To ALL our followers....It is time for Book Lovin' Mamas to make the switch from Blogger to Wordpress.
We do not want to wake up one day and notice that we cannot logon to our blog due to Blogger changing its policies.
We have worked too hard to have that happen...so it is long overdue, we have moved over to our domain.
It will make it easier for YA'LL to find us.
We have already started to post over at the new site...and August 1st will be official day we say GOODBYE to this site for good.
We would love for you to follow us over at our new site because we LOVE and appreciate you all for being with us on our Blogger site.
You can even click our blog badge below to go to our new site -
~*~*~*~*~*~*~*~*~*~*~*~*~*~*~*~
We hope to see everyone of you over there and I hope you all are prepared for lots of giveaways coming in August and are prepared for Anna & I's big 30th birthday bash - August 18th-September 5th.
We have lots of stuff to giveaway to you all and we are bringing our 30th birthday in style. =)
GOODBYE Blogger - It was nice while it lasted...but it's time for a BIG change and to make it easier for our followers to find us. =)

Thursday, March 8, 2012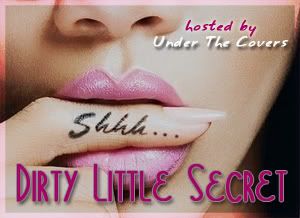 Dirty Little Secret is a weekly meme hosted by us at Under the Covers. Every Thursday we get to know other bloggers and our readers more intimately by asking them a question hoping to reveal their dirty little secrets. We hope that you will all join us!
Shuffle your playlist and give us the first five songs that come up.
Anna
Silenced - Mudvayne
Power Player - Clutch
Seed - Korn
Hells Bells - Six Feet Under
Embrace of the Endless Ocean - Amon Amarth


FranJessca
The Black Eyed Peas - Missing You
Burlesque Soundtrack: Christina Aguilera - The Beautiful People
OMG - Usher Feat. Will.I.Am
Kings Of Leon - Manhattan
Metro Station - Shake It
4 comments:
I loved Burlesque. I'd love some Cookie ;p
BTW I love that big banner like picture of the wolf and sexy hunk.
Post a Comment