Author Spotlight
Series Spotlight
Twitter Team
© 2012 Book Lovin' Mamas. All Rights Reserved.. Powered by
Blogger
.
Important Announcement for our Followers
To ALL our followers....It is time for Book Lovin' Mamas to make the switch from Blogger to Wordpress.
We do not want to wake up one day and notice that we cannot logon to our blog due to Blogger changing its policies.
We have worked too hard to have that happen...so it is long overdue, we have moved over to our domain.
It will make it easier for YA'LL to find us.
We have already started to post over at the new site...and August 1st will be official day we say GOODBYE to this site for good.
We would love for you to follow us over at our new site because we LOVE and appreciate you all for being with us on our Blogger site.
You can even click our blog badge below to go to our new site -
~*~*~*~*~*~*~*~*~*~*~*~*~*~*~*~
We hope to see everyone of you over there and I hope you all are prepared for lots of giveaways coming in August and are prepared for Anna & I's big 30th birthday bash - August 18th-September 5th.
We have lots of stuff to giveaway to you all and we are bringing our 30th birthday in style. =)
GOODBYE Blogger - It was nice while it lasted...but it's time for a BIG change and to make it easier for our followers to find us. =)
Thursday, June 14, 2012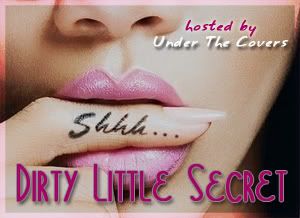 Dirty Little Secret is a weekly meme hosted by us at Under the Covers. Every Thursday we get to know other bloggers and our readers more intimately by asking them a question hoping to reveal their dirty little secrets. We hope that you will all join us!
This week's question:
With the upcoming release of MAGIC MIKE where some of the hottest guys strip nekkid and shake their ummmm assets, we want to know YOUR fantasy cast! If you could choose six of the hottest stars to shake their moneymakers for you, which guys would it be?
Anna:
Oh oh oh, this has to be my favorite DLS ever! :)
My #1 choice is Jason Momoa, that man is SO sexy!!! And I'd love for him to continue on being his Barbarian self. ;)
I have to agree with Fran about keeping Channing Tatum and Joe Manganiello and because I'm a proud Texan I gotta keep Matthew McConaughey only I wish he'd use his bongos in the movie (if you're not sure what I'm talking about, google it). hehe My other two choices are difficult for me to choose but I think I'd have to choose Taylor Kitsch and Alexander Skarsgard, I love them both and I know for a fact they've got beautiful bods.
I am so excited to see Magic Mike. My mom and I are making a day of it so we can see the movie together and have some fun after! :)
FranJessca:
I'm keeping Channing Tatum and Joe Manganiello in the cast. = )
I'm adding DAVID GANDY. He's a must. * Sigh *
And also, Dwayne Johnson, Brian White, and Ian Somerhalder.
Okay...I'm done drooling at my computer now. Is it June 29th yet because I really want to see "Magic Mike", damn it!
8 comments:
Oh, David Gandy and Jason Momoa *Sigh* soo sexy! Great picks ;) Enjoy your weekend!

My DLS
Oh boy, That photo of Gandy is something else. Hot damn. Also LOVE the addition of Dwayne Johnson!

My DLS
Jason Mamoa yummmy! & Dwayne Johnson! oh lawwd. wheres my fan ? haha. great pics :)

My DLS

Ana♥ @ Beach Bum Reads
We got Gandy in our line up too! Just daydreaming about it gets me hot and bothered!

Talk Supe DLS
Oh man Jason Mamoa is so popular, but he's the perfect Barbarian. I got Alexander Skarsgaard because that man is fiinnnee!

My DLS

Ning @ Reading by Kindle Fire
Ladies, it would effin' awesome if we could all go see MM together---what a blast!
Great choices! Here's Mine:
http://csmaxwell.blogspot.com/2012/06/dirty-little-secret_14.html
OOH I love that first picture!! and the 2nd picture is hot too!! Great choices.

My D.L.S
Wow!! Great Pics. David is #1 for me. Love your picks. Have a good day.

My DLS
http://wickedlydeliciousbookblog.blogspot.com/2012/06/dirty-little-secret-52.html
Post a Comment