Author Spotlight
Series Spotlight
Twitter Team
© 2012 Book Lovin' Mamas. All Rights Reserved.. Powered by
Blogger
.
Important Announcement for our Followers
To ALL our followers....It is time for Book Lovin' Mamas to make the switch from Blogger to Wordpress.
We do not want to wake up one day and notice that we cannot logon to our blog due to Blogger changing its policies.
We have worked too hard to have that happen...so it is long overdue, we have moved over to our domain.
It will make it easier for YA'LL to find us.
We have already started to post over at the new site...and August 1st will be official day we say GOODBYE to this site for good.
We would love for you to follow us over at our new site because we LOVE and appreciate you all for being with us on our Blogger site.
You can even click our blog badge below to go to our new site -
~*~*~*~*~*~*~*~*~*~*~*~*~*~*~*~
We hope to see everyone of you over there and I hope you all are prepared for lots of giveaways coming in August and are prepared for Anna & I's big 30th birthday bash - August 18th-September 5th.
We have lots of stuff to giveaway to you all and we are bringing our 30th birthday in style. =)
GOODBYE Blogger - It was nice while it lasted...but it's time for a BIG change and to make it easier for our followers to find us. =)
Thursday, February 21, 2013
by: Adriane Boyd
Publishing Date: 12/14/12
Publisher: Self-Published
Genre: New Adult Romance
Source: Provided by Author
Description:
Twenty -five year old Coraline Renfro is in mourning. She and her long time boyfriend, Blake Parrish, have broken up and Cora hasn't been dealing with it well. She's shut herself off from the world around her, and buried herself in her work. Tired of being alone, Cora accepts a date from a colleague, and slowly begins to move on. When Blake comes calling again, will Cora take him back or will she show him how it feels to have a door slammed in his face and his hopes and dreams of a future with her dashed?

My Review:
This will probably be the shortest review I ever write, but this was a short book to read and I do not want to give away anything.

"Walking Away" is about taking chances and walking away from the past, to make a better future. Coraline is going to learn how tough it is at first since her boyfriend, Blake, walked out of her life without even a note or a goodbye. She has been mourning over him for awhile now, until she finally decides to move on and goes out with her co-worker, Charlie.
Due to what her ex-boyfriend did to her, she'll be on guard when she is with Charlie.
Until fate decides to make the past come back into her life...and now Coraline must decide to go back to her former life with Blake or change her path and take a chance with Charlie.

This was such a short read, I was able to finish it in less than a hour (without interruptions...of course...which is hard for a stay at home mom). It was fast paced, which made me confused at first because it was so fast.....but it was an enjoyable read. I would have to re-read certain parts, to make sure I read correctly what happened.
"Walking Away" teaches readers a lesson on learning how to walk away from the past, especially if the past hurt you. The real kicker to the story is when Coraline finds out the truth on why Blake left her.
All I can say is, Coraline definitely found her way and she chose the right path.

This is Adriane Boy's first book and I definitely enjoyed it. I look forward to reading more books from her in the near future.

I received a complimentary copy of the book for the blog tour in exchange for an honest review.

Purchase at
: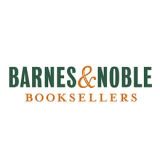 Blog
|
Facebook
|
Twitter
|
Goodreads
Email
- adriane.boyd22@gmail.com
Adriane is a mother and a writer who resides in Southeast Virginia. She enjoys music, writing, and snuggling up with a good book. Walking Away is her first self published work, and she is also working on writing her first full length novel. if you can't find her playing around on Facebook (which is unlikely), you can certainly find her at either her son's school or one of his Tae Kwon Do lessons.
Please visit her blog
https://adrianeboyd.blogspot.com
follow her of Twitter and 'like' her Facebook page.